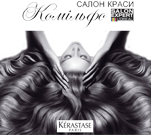 Komil'fo Beauty Salon
About us
+38 (032) 240 30 50, +38 (032) 240 37 30, +38 (097) 640 30 50
Lviv, 15 Gnatyuka St.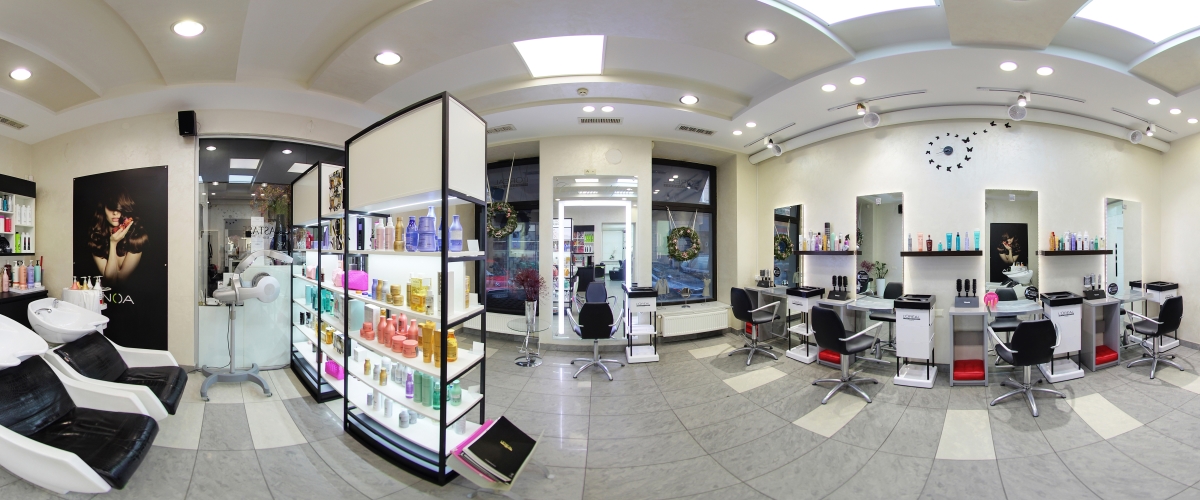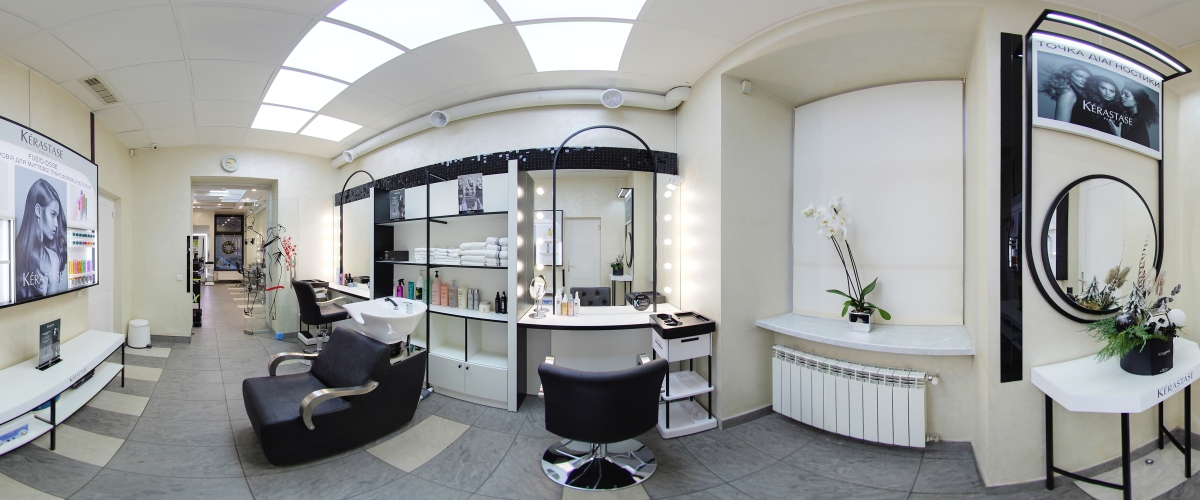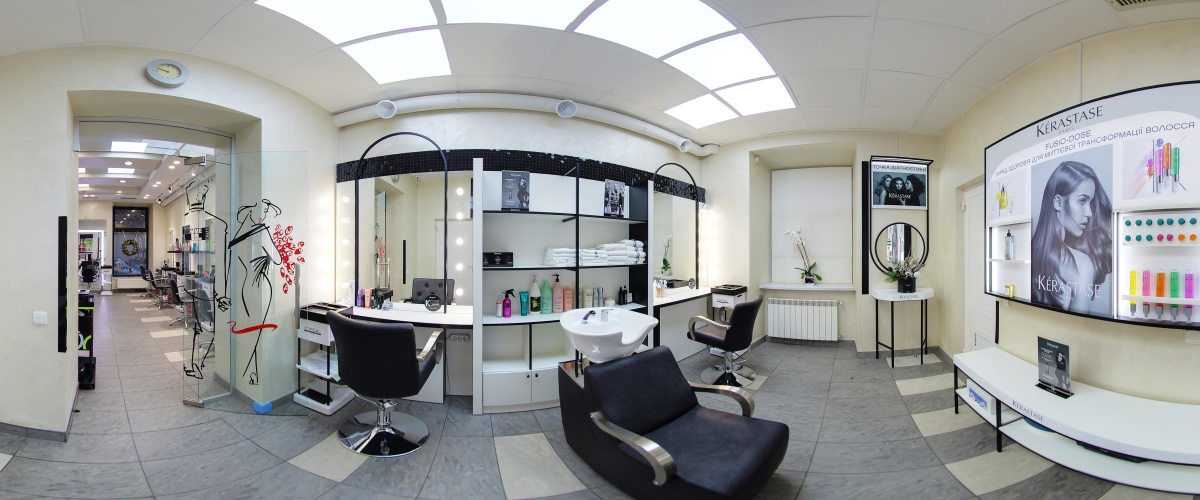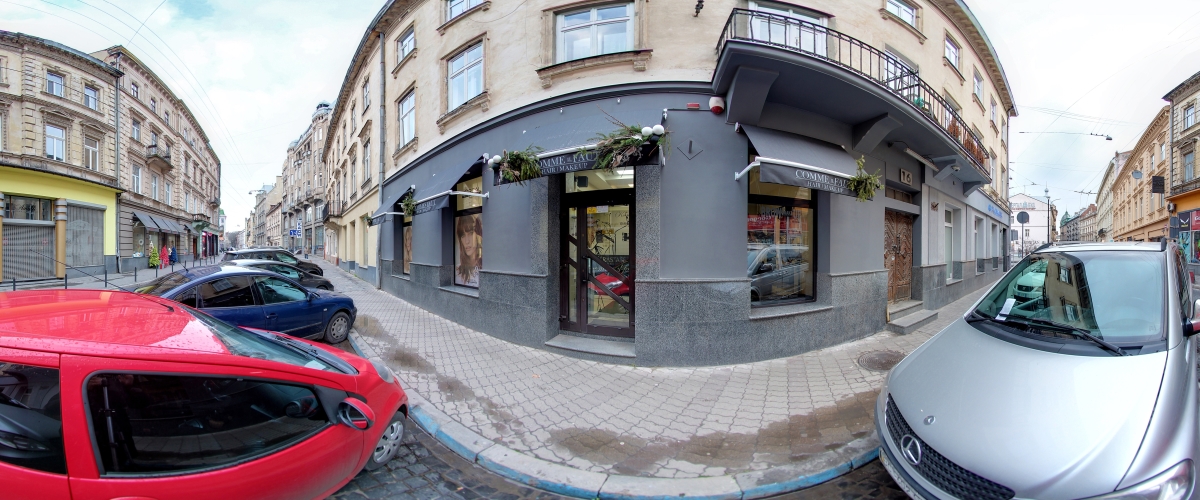 Komil'fo Beauty Salon in Lviv — high quality service and the best results!

"Comme il faut "- was not only an excellent quality, perfection , which I wanted to achieve, but it was a necessary condition of life, without which there could be no happiness, no glory, no good in the world".
L.Tolstoy
Komil'fo Beauty Salon in Lviv commits to the providing the highest quality service in all its manifestations. Highly skilled masters, the best cosmetics, refined service – here is everything for you in the best forms of beauty.

In Komil'fo Beauty Salon provides service packages for the bride, rejuvenation and figure correction services. You can also buy professional cosmetics
and gift certificates for salon services in Komil'fo. For regular clients discounts from 5 to 15% are available.

NEW!!!
- KERASKINE esthetscs professional face and body treatment (rituals and home care) of LUX class
- DIAMOND peeling (Diamond Microdermabrasion)

A woman of any age wants to be attractive, but every age brings its own surprises. Acne in, then skin dryness and peeling may appear, after that - wrinkles and folds. It can look unattractive, sometimes even ugly, so it is better to get rid of this drawback. Diamond microdermabrasion (polishing) or diamond peeling is the procedure in Komil'fo beauty salon, that is held on a special device using attachments with Diamond and vacuum suction, which removes surface layers of horny skin in the most delicate way. Skin becomes smooth, soft and young, superficial hyperpigmentation are being removed, pores become narrow. Usually a course of treatments consists of 6-10 sessions which are held at intervals of 1-2 weeks. To keep the beauty of skin you have to conduct additional session every two or three months after completion of procedures. Microdermabrasion procedure takes on average from 40 to 60 minutes and is performed not only on the face but also on the neck, décolleté and hands.

Result after microdermabrasion:
- stimulation of the formation of new collagen and elastin increases, that provides elasticity and healthy appearance of the skin
- spots are reduced
- superficial wrinkles are reduced
- deep wrinkles are reduced
- pores are narrowed
- Outline of the face becomes clearer, skin smoother and softer, rosy cheeks appear
Indications to microdermabrasion:
- uneven face tone
- enlarged pores
- wrinkles
- lifeless aging skin
- postacne
- greasy shine
- coarsening of the skin from exposure to sunlight
- hyperkeratosis
- Stretch marks, scars
The main contraindications to the procedure are: herpes, inflammation, hyperpigmentation, open scars and burns, diabetes, viral warts, multiple keratoma.

Skin care after microdermabrasion. After the first time treatment skin will be very vulnerable. It requires good care and protection. Before going out it is necessary to apply cream or emulsion with protection factor of not less than 30. Try not to wash the first days with very hot water and not to cause excessive sweating - your skin can overreact to such stimuli. First day limit the use of decorative products, if the procedure was performed on the face.

- DERMA OXY Oxygen non-injection lifting therapy for face

Komi'lfo beauty salon is a nice and cozy place that helps customers to feel joy of transformation, to become sole and unique in a comfortable atmosphere. One of the procedures,offered in Komil'fo is a non-injection oxygen lifting therapy from Dermaoxy, which makes it possible to reach the active moisturizing of skin, smooths wrinkles, blocks muscle contraction. It restores moisture balance in the skin, improves firmness and elasticity. It also stimulates blood circulation and metabolism in cells. Improves complexion, removes dark circles under the eyes. It strengthens and tones skin.

Oxygen lifting therapy is a procedure during which pressured oxygen pushes active substances, mainly hyaluronic acid (a natural moisturizing component of the skin, the main feature of which is to attract water molecules) and meso cocktails under your skin. As a result skin receives nutrients, vitamins and a lot of oxygen. It restores metabolic processes, humidification, detoxification, rejuvenation of skin. Small wrinkles disappear completely, deep are maximum smoothed. It is highly recommended for tired, stressed people and smokers. Oxygen is involved in many metabolic processes of the skin and an additional input to enhance these processes. This procedure helps to solve the problems of mature, tired skin, fight acne, age spots. On the same device oxygen and aromatherapy sessions can be conducted. It helps to relax, relieves stress and anxiety, adds strength and energizes.
During the procedure client feels the pulsating beats of cool air - a very pleasant feeling! Session lasts for 30-40 minutes. This procedure is extremely effective. The initial course consists of 6-10 sessions (depending on the skin) at the rate of 1 session within 5-7 days, and then you can just carry out maintenance therapy once a month.
Discounts in Komil'fo beauty salon!
50% Photo Laser Hair Removal
25% KERASTASE rituals (Hair Care)
25% KERASKIN rituals (facial care)
Opening hours:
Mon.-Sat.: 10:00-19:00
Sun.: 10:00-16:00
Hairdressing
- women's, men's, kids haircuts, hairstyles and styling,
- holidays, evening, wedding, podium, art hairstyles and styling,
- hair coloring, perm and hair extension (tress building and capsule building)
- hair lamination and treatment over the entire length
Manicure and pedicure services
- Classical and apparatus manicure and pedicure
- Nail gel and acrylic building, gel polish covering for up to 14 days, correction
- French manicure, nail art, Aquarium nail design
- Children manicure and pedicure
- Treatment of calluses, corns and cracks

Cosmetology services
- face cleansing: manual, mechanical, chemical, ultrasonic, brushing
Professional tools: GiGi, Janssen, Demax
- chemical peeling (exfoliation)
- classic and lymphodrain Spanish face massage
- Laser cosmetology: tattoo and vessels removal, laser hair removal
- Cosmetic Masks: tlifting, healing, SPA-masks
- Electrotherapy: darsonvalization and myostimulation
- problem skin cosmetology: treatment of acne, rosacea treatment (of visible vessels), treatment of hyperhidrosis
- Photorejuvenation and photolaser services, RF-therapy

Make- Up
- daily, evening, holiday, creative
- painting of eyelashes and eyebrows, eyelash extensions (by the piece or beam)
- children makeup
- men's makeup
Hair removal
- Laser hair removal
- Photoepilation
- Waxing (waxing, Bioepilation)
- Bikini wax, deep bikini wax

Piercing
- Ear piercing
- Kids ear piercing
- Navel piercing
Figure correction massages
- Anti-cellulite
- Apparatus
- Limphatic
Consultations
— Cosmetologist
— Dermatologist

Vertical Solarium (1 min - 4 UAH)
 Payment information
Payment Accepted

Cash, Maestro, MasterCard, Visa, Visa Electron
Hairdressing for children
Apparatus manicure and pedicure
Childrens manicure & pedicure